Multiplayer poker software
For operators looking to take a piece of the ever popular Poker action, our sportsbook software offers fully integrated Poker software. We provide the same spectacular service offered for our sportsbook and take care of design, branding, hosting, administration and security, allowing you to let this side of your business more or less run itself.
The software is highly customizable and your brand, color scheme and preferences are all taken into account when we design your site. We ensure that your brand logo is featured on every table and lobby, as well as across the site.
This is a great way to grow your already thriving betting business, as users of your sportsbook or casino can log in with the same account and make transactions with the same balance, negating the need to keep switching and transferring. It also works excellently as a standalone Poker website, and our intuitive management tools allow full control over user accounts, tournaments, bonuses, marketing stats and accounting.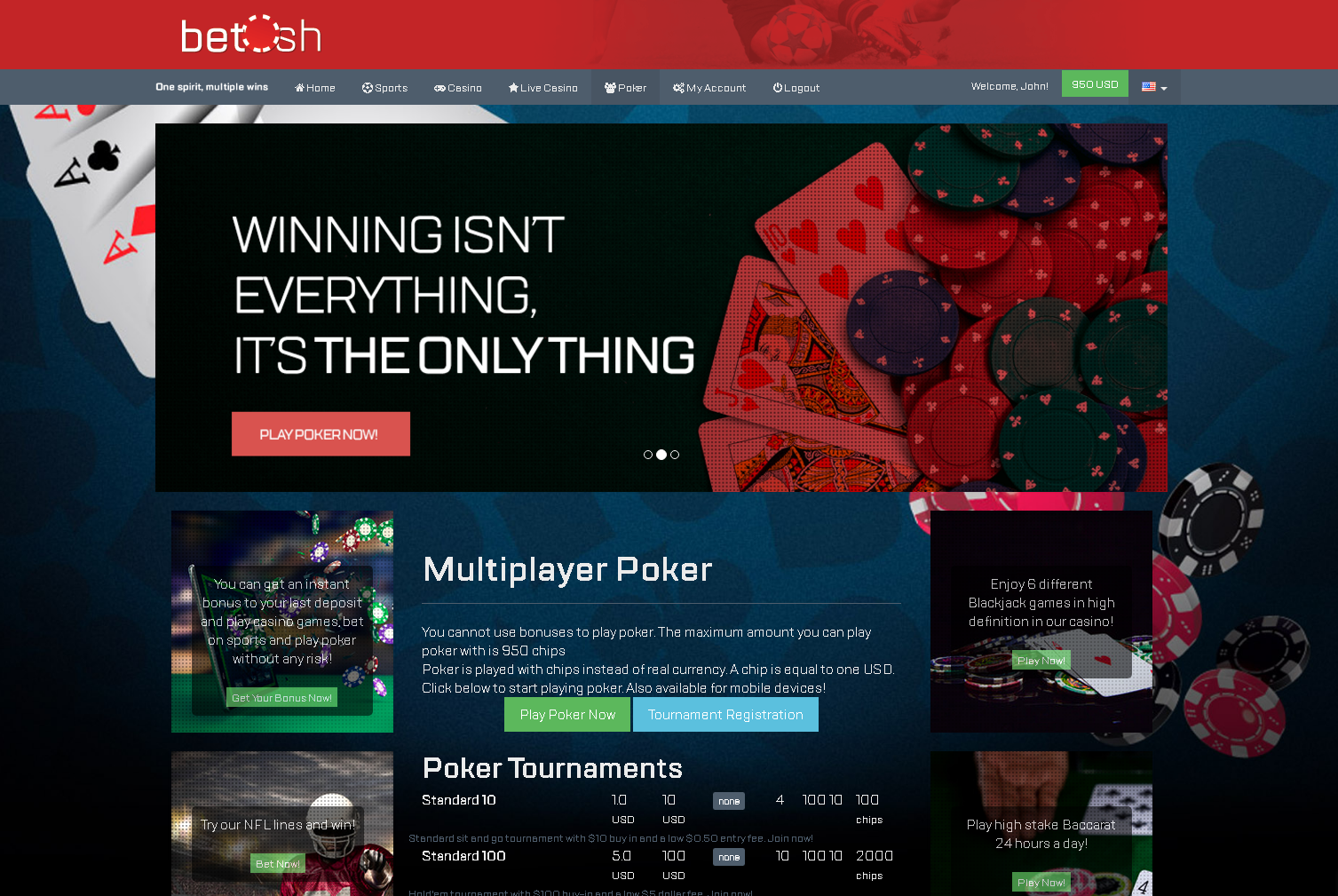 We offer your customers several Poker variations, such as Texas hold'em, Crazy hold'em, Omaha and Five card stud. If you require any variation that we don't offer as standard, these can also be integrated without hassle. And, if you want a custom game developed, we can do that too – quicker than anyone else in the industry.
Your customers can enjoy a variety of game styles and tournaments to suit all budgets and playing styles, from quick cash games and sit & go tournaments to no limit, pot limit and fixed limit games. Other tournaments include knock out, multi table tournaments and many more. For keen players of the game, multiple instances of the software can be open at once, allowing customers to sit at several tables simultaneously. Each room comes with a live chat box, allowing players to get to know one another and form friendships and rivalries.
All of our Multiplayer Poker software is hosted on powerful, scalable, cloud based servers, ensuring your site runs quickly and smoothly no matter how many players are using it at any one time. Fraud protection and security are taken very seriously and all sites are fully protected with sophisticated security and risk management solutions.
The software is mobile friendly, rendering fantastically on any mobile device, without the need to download any additional apps or programs. Your customers will love the fact that they can enjoy online poker anywhere, anytime with no hassle.